Columbia Club of the Palm Beaches Outreach Event for 2015.
Thursday, April 30th, 6.30 p.m. to benefit the Gray Mockingbird  Community Garden in Lake Worth.
Join us for a social gathering at the Garden, including wine and cheese, followed by an aerial demonstration by our own Tina Reine (Business School 2001). 
Tina will perform aerial acrobatics on two strips of fabric hanging from one of the trees in the garden.  She has wowed audiences from Miami's South Beach to dressage events in Palm Beach.  Come see her climb, wrap herself up in the fabric and do daring descents (in this case drops will be limited due to tree height).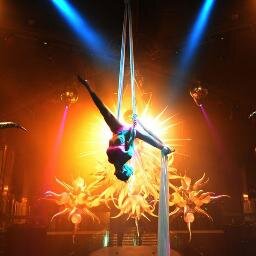 The Gray Mockingbird Garden is located at: 2000 N D Street, Lake Worth, FL 33460.  For more information on the Garden check their web page:  http://www.graymockingbird.com
Tickets are $20 for paid members of the Club and $25 for guests.  This includes one glass of wine or two soft drinks.  At least $10 of each ticket will be donated to Gray Mockingbird.